Hiring a Content Writing Agency is Smart for Business
2017 is already far too in but it's never too late to get started with a Content Writing Agency.

Better late than never.
---
With the increasing need of internet and web marketing, demand for content writers has also increased.
Companies are looking for agencies that could develop customized content for them and put forth their company's goals, and features in a much more web-friendlier manner.
But what's at stake? Putting up web content is not a walk in the park for most businesses.
Blogging, for instance, is just a whole job description.
Think about putting up an editorial calendar, working through post ideas, aligning objectives, and creating stellar content.
That would seem like all but what about the editing process, adding the graphics, then the publishing?
Worse yet, following up after publishing to check out for performance, manage comments etc.
Clearly, that's a basketful, but we know the juicy end of all these – good traction and possible inquiries.
And that is why you cannot give up on web content creation – you need it.
But even then, you can consider getting a content writing agency to help you deal with your dread.
Now let me try to make a case for that.
Reasons for Hiring a Content Writing Agency
So what describes the jargon – content writing agency?
Content writing agencies simply provide you with a professional content-creation team.
This comprises: online content strategists, full-time freelance writers, copywriters, and copy editors – at the very least, who take care of all your writing requirements.
Read: 5 Reasons Digital Marketers are Looking for Content Writing Agencies
Content writers are the hope of the modern web-based world.
To maintain the perfect words-combination and visual composition for your web world, hiring a content writing agency is a really good idea.
So what do they help you do?
Clamp down the many EDITORIAL to-dos
Content writing is a whole shebang.
From articles, blogs, eBooks, posts etc. there's too much going there.
Good news – a content writing agency takes care of everything.
This is beneficial and I hope you see why.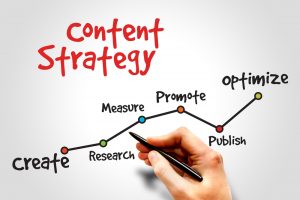 Source: http://www.aqusagtechnologies.com/category/content-strategy/
Content writing agencies are experts in picking up and researching for the best topics for your site.
Think about it, the industry experts are at your service.
They understand your target audience and specialize in generating audience friendly and field-specific content to assure maximum traffic.
Get informative and well-researched ENGAGING content
A professional content writer understands that your website is the platform where your consumers meet you; therefore he makes sure to write informative and engaging content for your website.
Apart from that, some of the agencies also coordinate with the web development and web advertising agencies to make sure that your content is always up-to-date.
Get SEO-optimised web COPYWRITING services
Nowadays, content writing is not only search engine optimization but keyword integration has been a new concept that has entered the market.
Content writing agency develops quality web content keeping a good keyword density to secure better rank on search engines.
So your job is simply hiring a content writing agency and to leave the keyword integration, placement, and technicalities on them. This would really help in improving your search engine rankings.
Get professionally smart at REVAMPING old content
It's not always necessary that you generate new content for your website every now and then.
You agree with me that it could be too much to run with consistently.
But hiring a content writing agency would also help you in simply refreshing your old content to suit the current times better.
They make sure to generate eye-catchy, simple and clear content to reach every section of the audience.
Wrapping up
---
Think about it, with a fast increasing list of to-dos, getting a content writing agency is simply ideal.
A content writing agency will help you clamp down the heavy editorial to-dos, create engaging content that is informative, well researched, SEO-optimized and even help you revamp your old content for more traffic.
So now, as we step closer to 2018 which holds much better web opportunities for all of us in the online game, the web space will surely get much more competitive.
That being obvious, it would be best to hire a content writing agency to always remain well equipped with fresh content to lead the SEO ranking.
Get your engine revved up and let us ride together.
---
Don't stress it, let us lift the bulk by helping you handpick your next creative team.