Improving Brand Value Through Content Curation
A lot has been said about content curation but not enough about how it adds value to a brand. Many people confuse curation with the mere act of content creation, but the field involves lots of things. But essentially, content curation can be broken down into assembling, managing as well as presenting information in a clear and concise manner.
In the past I have met business owners who are quite skeptical about content curation; and especially what it can do to improve their businesses. Some people believe that it is just a waste of time because it involves a lot of planning, resources and commitment.
As true as that may be, I believe that there is a silver lining underlying all the hard work that goes into curation.
Related: Content curation trends in content marketing to watch out for in 2016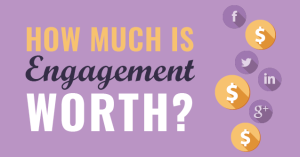 So why do you need content curation? Well, for starters it`s for relevance. Think of your brand and how relevant you want it to be. There are many ways of achieving this but content curation sure is an effective way. There is lots of informative content that you can share on the blog segment of the website.
Through content curation, you also get to provide the highest quality digital information. This is because the content shared must be well researched, assembled and then categorized so that it can be easy to present to the readers.
Benefits of Content Curation that will help in Building Your Brand
_
Improving brands visibility on search engines: In case you didn't know, content curation significantly improves search engine optimization of your content. What`s more, the content becomes more indexable which creates more traffic for your site through the search engines.
How about becoming a thought leader? Well, curating content for your website can help you build a following and ultimately create business for you. This is because properly curated content improves your trust and credibility.
You also develop a go-to web resource that makes you an authority on a particular topic. In the long-run, people will attribute all the benefits they get from your content with your brand.
Helps you embrace diversity: content curation is a rigorous process which involves step by step execution of the set plans. This helps the curator to diversify their content such that they cover lots of different areas of their content.
Humanize your brand: curated content is hand-selected. A lot of efforts also goes in determining the organization method to use to increase usability and accessibility of the content. Sometimes, the content can be used to address challenges in the products and services.
All this makes it easier for people to identify with the brand.
True Value of Content Curation
_
We live in an age where new information flows very quickly. As such, channels and practices are converging more rapidly which has seen every progressive brand rush to adopt such practices.
So part of content marketing is getting your audience to trust you. Content curation, therefore, thrives in the arena of influencer-marketing, where brands can provide authority in a particular matter to their readers.
As such, sharing curated content prepared by experts shows business owners` willingness to promote their brands. This means that the content created is meaningful not only to one`s brand but also to readers.
Think of it this way – instead of leaving your customers to get information about your products elsewhere, you take the lead. Through the right channels, you can produce great informative content that will ensure that you build a good reputation for your brand.
So it's high time you showed that you`re paying attention to the wider conversation in your industry.
What's Good Curated Content?
_
Now that you know what curated content can do for your brand, you need to understand some curation strategies that can come in handy.
Properly curated content has no fillers – as a content curator, don't feel the need to lots of information that has no meaning. Avoid all the fluff and get the essence of what your audience need to hear. This helps you avoid putting in a lot of effort for nothing.
Less is more – this only suggests that it's not necessary to overload your audience with lots of irrelevant information. Identify what the readers care about and give them that.
Provide information in small bits – think of it like content snacking. Link various information to allow the reader to get detail information about what they need.
So as you think of how to engage clients and potential clients on your blog, think of content curation. This art can add a lot of value to your brand especially if strive to be authoritative and informative. Curate good content with no fillers and note that less is always more. 
It may not be an easy 'handle-it-yourself' commitment, but it is worth risking over. Better yet, indulge a professional team of curators to help you through your curations needs. They are many that I could recommend, starting with our team of course.
Other notable ones are hubspot, scripted, contently, upwork, and many more.
Remember, in the end you will reap the full benefits of content curation.